purpose drives business growth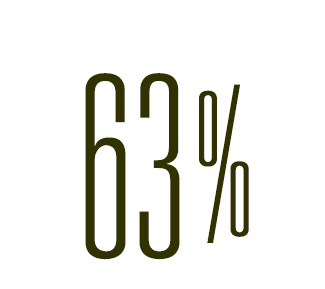 of consumers would rather buy from a company they consider authentic.
— Cohn & Wolfe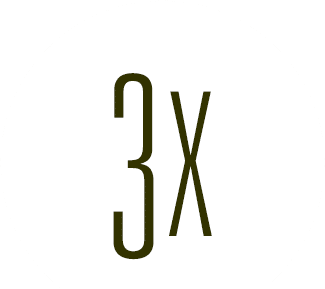 Employees are three times more likely to stay at purpose-driven organizations
— Imperative/LinkedIn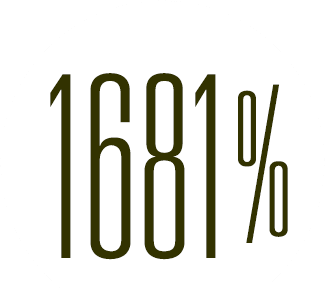 Over a 15-year period, purpose-led companies returned 1681%, compared to 118% for S&P 500.
— Firms of Endearment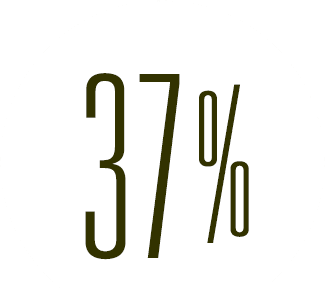 81% of execs believe purpose-led firms deliver higher-quality products, yet only 37% believe that their own model and operations were aligned
with their company's purpose.
— Harvard Business Review
Ok, Prove it

why is a creative agency talking about purpose?

OVRFLO™ is our signature process that uncovers your purpose, unifies your team and energizes your brand. We apply our unique combination of clarity and creativity to develop a strategy that connects with your audiences in a meaningful way. We then collaborate with you and your team to apply the strategy to your branding, marketing and technology.
Find your purpose
branding, marketing & technology that   
Our Founder & Principal, Aaron McClung, shares our perspective on how we help infuse purpose into your brand.
WE'RE ALL SEARCHING FOR MEANING. BRANDS THAT DELIVER IT WIN.
We look for meaning everywhere, in everything. We may not even be aware of it, but we all look for it all the time. It's how we're wired. When we get even a small taste of meaning, even for a second, we want more.
Continue Reading
Meaningful is Profitable
Business owners are usually are full of purpose when they start their company. They may not articulate it clearly or even recognize it's significance, but something is driving them to overcome all odds to succeed. Their passion for their product or service is contagious. They attract others to their cause, and their belief in their brand is imparted to others.
Continue Reading
Change the Conversation
If you're like some business leaders I share these concepts with, you may be skeptical of how all this "fluffy talk" can actually make an impact in your business. I thought we'd take a look at a couple of examples of companies who have experienced significant impact after changing the conversations they are having to be purpose-led.
Continue Reading
Our Clients
Bringing their purpose to life brings life to us.
"With high expectations, AM delivered beyond what we imagined in all areas. The design and architecture was both timely and timeless while all deadlines were met and communication was as clear as I have ever experienced. AM has made us a better organization. It doesn't get better than AM."

Dustin Willis

North American Mission Board
"The AM team has proven to be an outstanding partner to Rental One. Their strategic process made a huge impact in the success of our website and marketing objectives. Our customer base is not a simple audience to understand, but AM learned our business goals and crafted a customized solution that truly fits our model."

Mike O'Neal

Rental One
"AM has been a great partner in helping us launch and grow our new media site to national prominence. Beginning with the design of our brand and web site — and moving to developing the software and then monitoring our servers in times when high traffic pushed them to the limit, AM has been on the spot. Their loyalty to us and to our mission truly sets them apart."

Jay W. Richards

The Stream
"From the initial discovery session to the finished product, the team at AM provided the upmost client service and ultimately delivered a product that exceeded our expectations. Our experience with AM is one of confidence in the team and knowing we are in excellent hands."

Jim Travis

Ministry By Text
"AM has provided creative solutions to achieve the results that we desired, worked with us to determine strategies for future enhancements and supported everything that they built. We view AM as a partner that we know we can trust to help make Houghton College successful."

Christopher Tetta

Houghton College
"AM quickly understood our brand and came up with a strategy that captured our culture. We have a new brand our team loves coupled with a website and videos that bring our story to life for customers, potential employees and key stakeholders. Throughout the process AM was on or ahead of schedule, flexible and full of creative ideas to implement throughout the project."

Adam Saxton

The Saxton Group
Read more