Purpose-driven brands change the world.
The path to a meaningful culture and a profitable brand begins with uncovering your unique purpose. Our OVRFLO process is how we help you bring that purpose to life in your brand, culture and marketing.
At AM, we're focused on more than logos and websites. We're committed to a holistic approach to business and marketing, a process that creates a brighter future for you and your team. We've developed our OVRFLO process to help your organization find meaning, unity, and profitability in and through your work in four steps: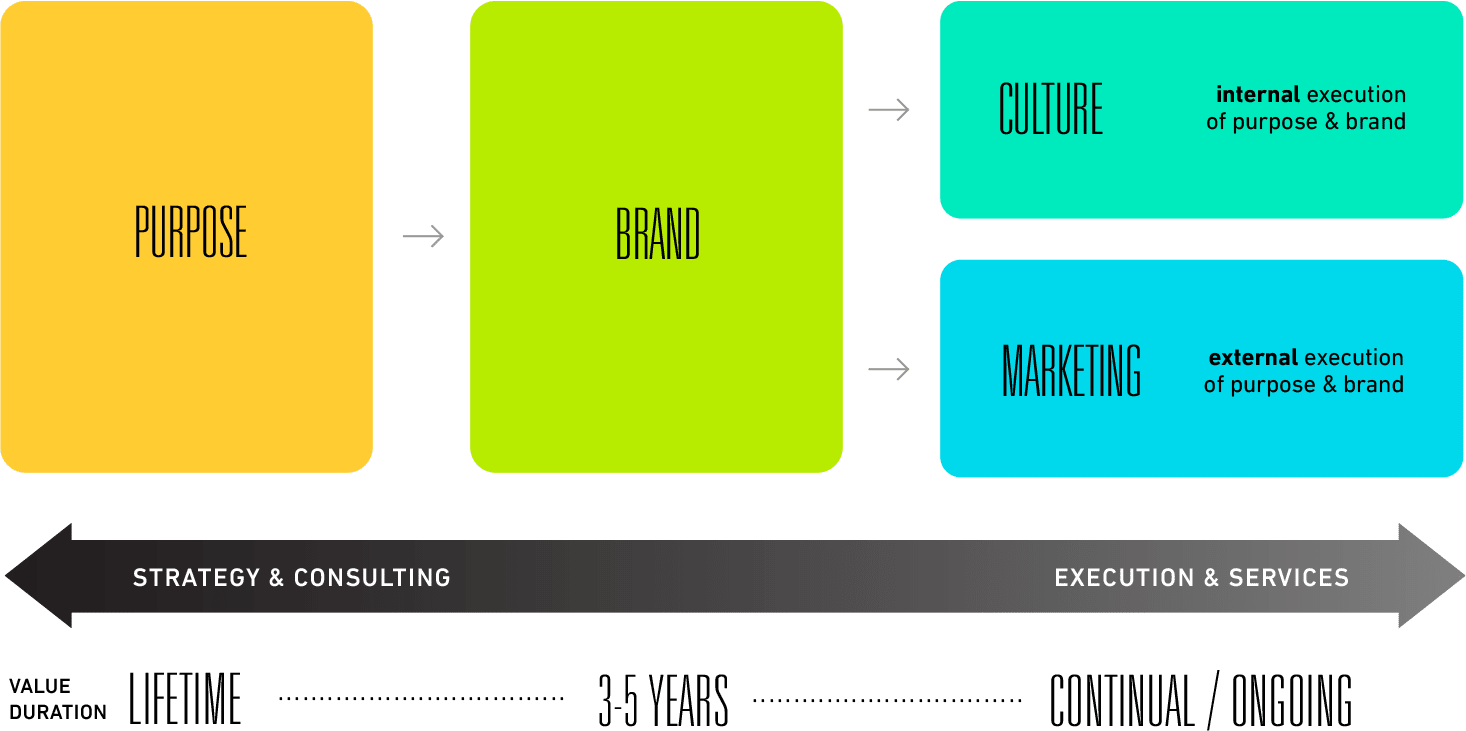 Talk to an AM Strategist today to learn about the OVRFLO process deliverables and details.