Branding, Messaging, Logo Rework, Marketing, Web Design, Graphic Design
Ovrflo Process, Logo, Brand Messaging, Website, Slide Deck Template, White Papers, Brand Guidelines
Audia helps companies to clarify their goals and uses research-backed processes to help communicate their vision, energize teams, and advance organizations toward long-term, sustainable success. By creating clarity and engagement in teams, Audia is able to help companies achieve measurable increases in innovation, performance, and unity. Through the Ovrflo process, we helped Audia to clarify their own sense of purpose and discover their Why in order to develop a unique visual brand and design a set of marketing tools around it.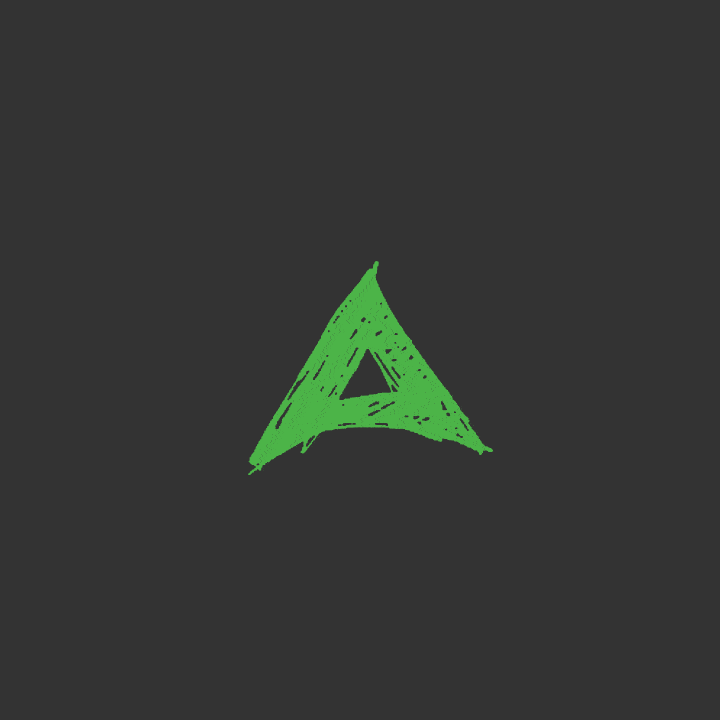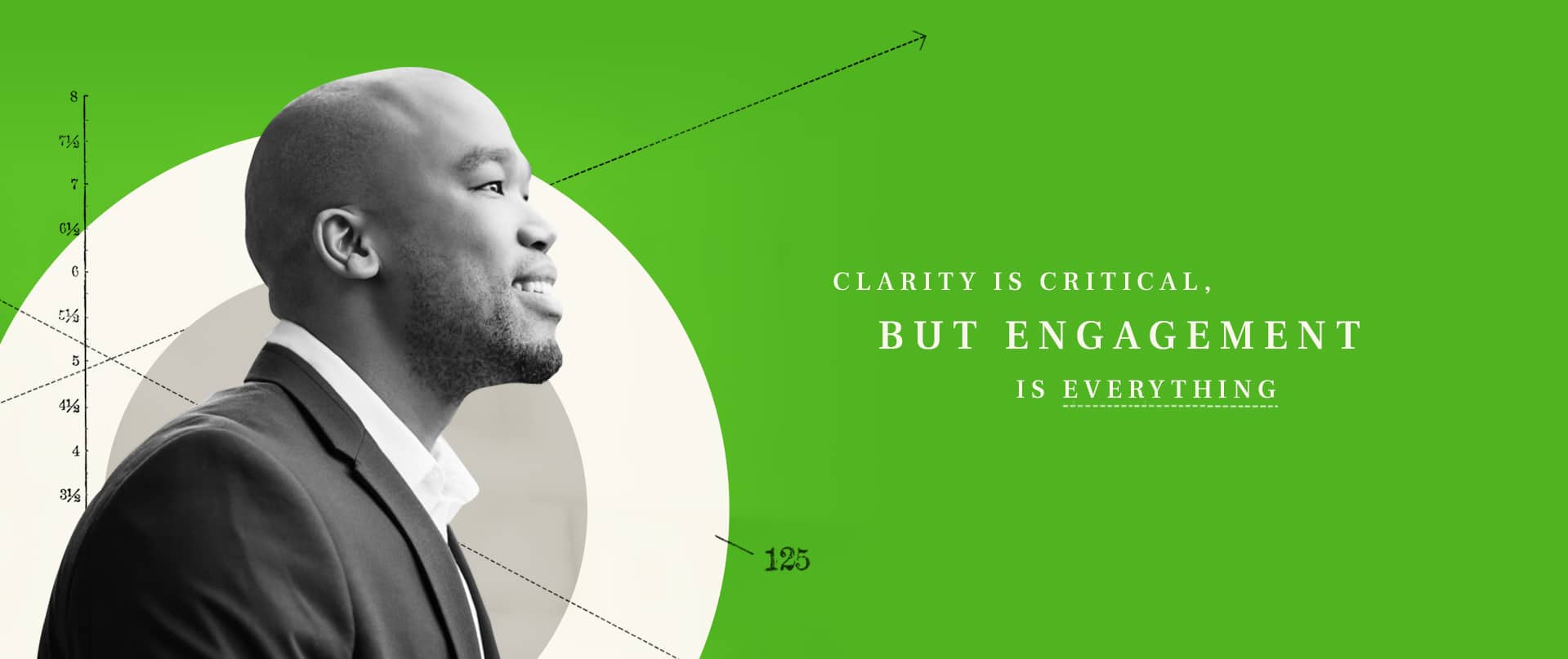 THE PROCESS
Using our OVRFLO consulting process, we worked with the Audia team to help them uncover their purpose, unify their team, and energize their brand.
THE RESULTS
We provided them with a refined vision of who they are as a company, who their competition is, who their audience is and how to talk to them, and pinpointed what they are trying to say through their messaging. The brand strategy we developed for Audia infoms everything that they do, from interacting with customers, to the visuals and messaging on the website, and everything in between.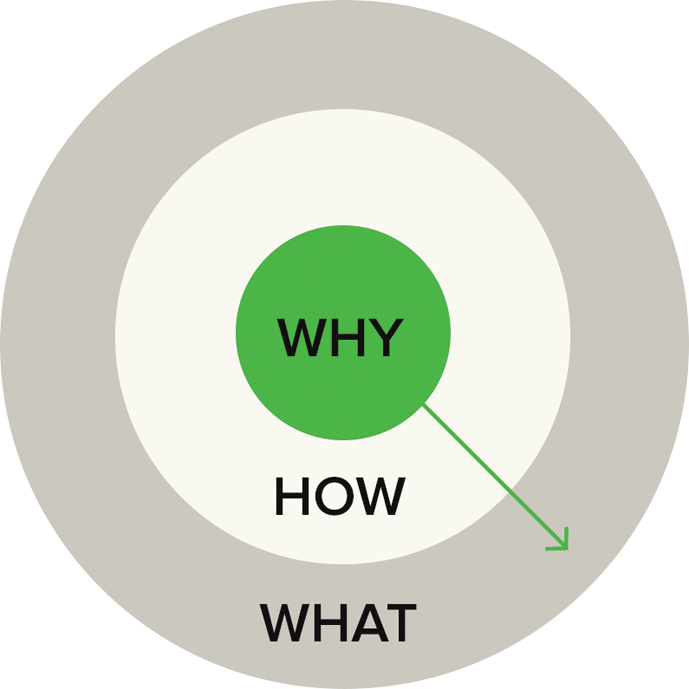 Very few organizations know WHY they do what they do. WHY is not about making money. That's a result. It's a purpose, cause or belief. It's the very reason your organization exists.
WHAT
We help purpose-driven leaders achieve their vision.
HOW
We put the science of engagement to work for you.
WHY
When you thrive, we thrive.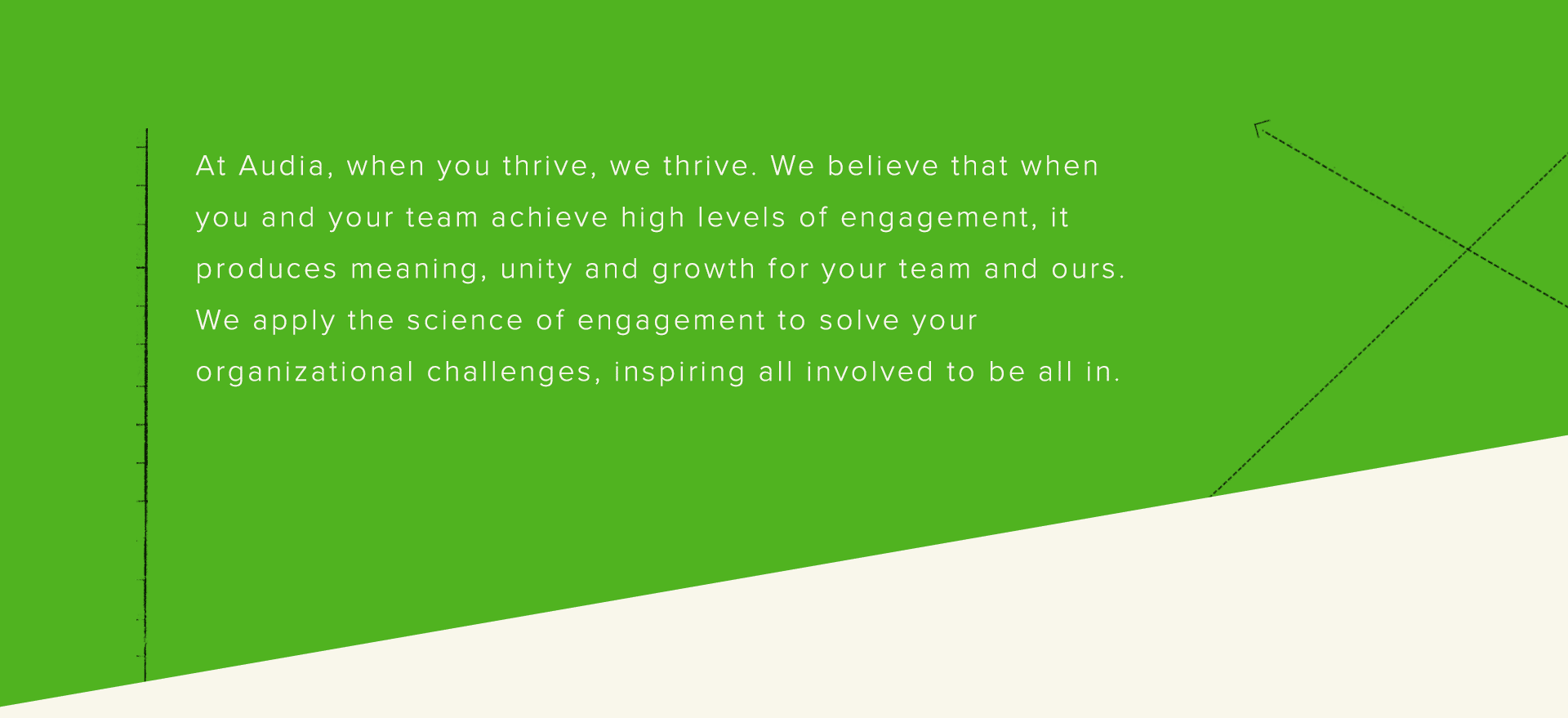 The online brand center is a website that delivers the Audia brand guidelines online. There are many benefits to having this content online as opposed to just the typical PDF file. It allows for more tools to be distributed from one source, as well as being more interactive and memorable. The online version is easily updated and added to, making it the most accurate source for how to represent the brand. Team members and vendors can quickly and easily find the information they are looking for and it focuses them on the core brand message before they dive into the details, ensuring that the brand message is understood.