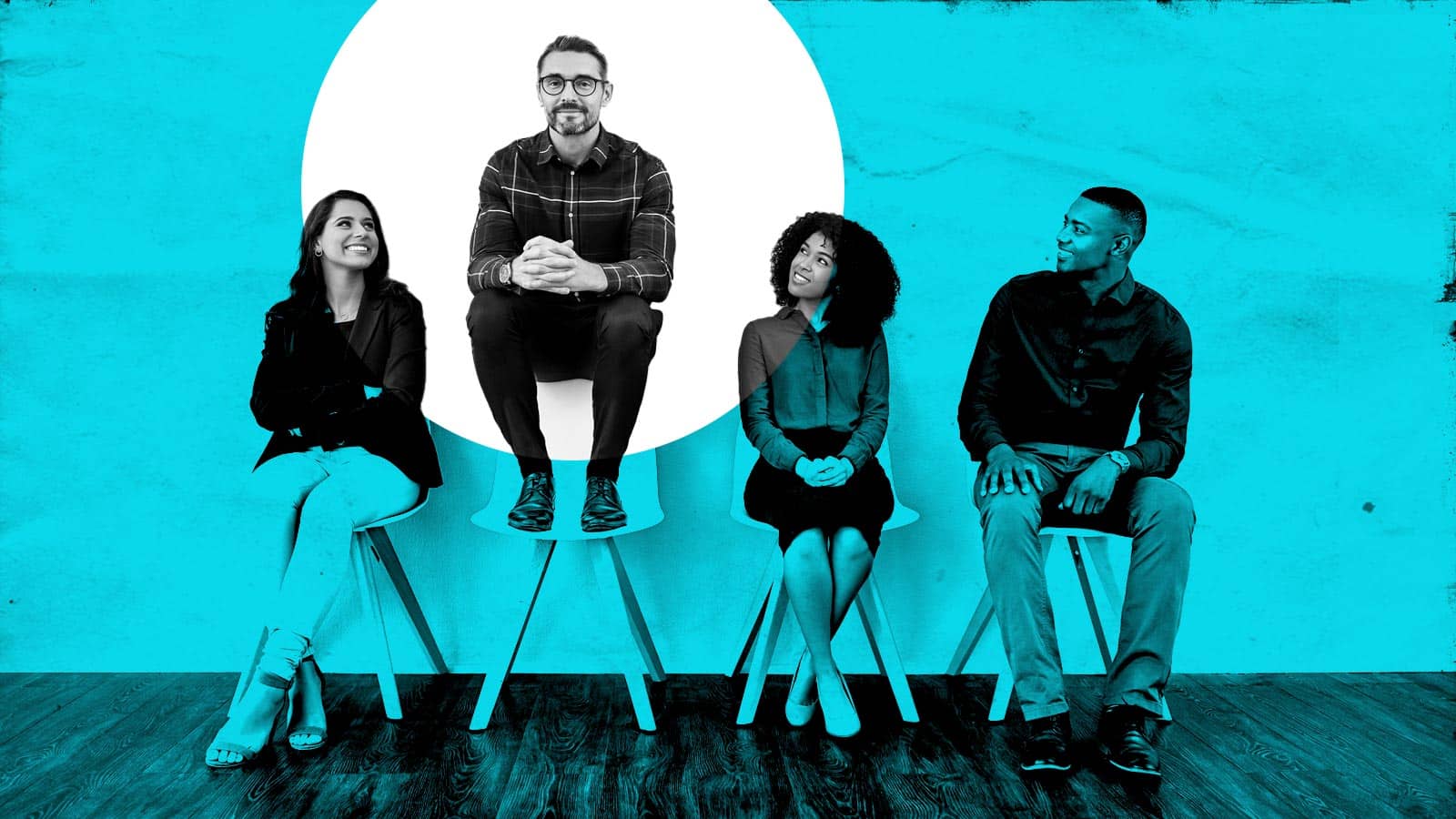 After 18 years of owning and operating AM, I ran into a problem. I knew that our industry was changing, and that some of our current opportunities may not be there in the future. With the rise of new technologies, custom websites were far less necessary and I saw the need for some of our services beginning to dwindle.
I knew we needed to pivot, but I wasn't sure how to do it. We were a team of highly-talented creatives and tech experts, and there had to be value in that, but I was lost as to how to apply it to a new area of business. After running into wall after wall, I finally decided to look at the problem from a different perspective—someone else's. I began joining business classes and groups, speaking with people who'd been in similar situations. And, after two years, I found a group that could help me and that's exactly what they did. AM hasn't looked back since.
You can read more about our agency's journey here, but the point of this article is what I found when I decided to step outside of my own perspective and find a solution elsewhere, when I stopped trying to fix the problem myself. I think Albert Einstein summed up this point nicely when he said, "We can't solve problems by using the same kind of thinking when we created them."
As business leaders, we need to learn the value of getting outside help to solve our problems. It's so easy for us to keep our heads down and focus on the problem at hand, that we can lose sight of what our problems really are. Here are three reasons why you should get outside viewpoints to solve your next problem.
Gain Clarity
If you're bushwacking your path through a jungle, it's easy to get lost. You look back at every decision you've made and see every misstep, wrong turn, and stumbling block you've encountered along the way. In other words, you can't see the forest for the trees.
Oftentimes, by bringing in outside help—whether it's a friend or a consultant—you're simply letting someone else think about the problem. The situation may be opaque and convoluted on your side, but in their mind may not be all that complicated. When you're in the middle of the storm, it may be impossible to see how to get out of it. 
Projecting your problems on someone else is an incredibly efficient way to solve them. They inherently aren't as confused or tangled up in it as you are, and that's a powerful thing.
Speed Things Up
If you can boil down procrastination to its simplest form, it's this: We avoid difficult things. If you've been hesitant to tackle a certain problem in your business, whether it's logistical, cultural, or otherwise, it's probably because it's not going to be comfortable. 
By bringing in outside help, they won't be mired by the internal conflict of the situation. Particularly if you're working with professional help, their entire job is to lean head-on into this difficulty and find a solution. By bringing in their new perspective, you'll be setting off a chain reaction towards a solution.
As a business leader, it can be incredibly easy to continue doing the wrong thing because it's sometimes easier to do the wrong thing. But, every single time, you'll be happier in the long run to make the right, albeit difficult decision to move your business forward. An outsider can help give this process momentum, and you'll never look back.
Bypass Your Ego
If you're confident and strong-willed enough to start your own business, then chances are your ego is something that needs reigning in from time to time. It's a two-faced beast—something that most likely helped you be successful, but also something that can cloud your judgment. 
In short, many business owners are not reliable sources to solve their own problems. They either think that the business is fine as-is, or that they already have the tools they need to solve the existing problems themselves. By bringing in outside help, you can bypass the ugly parts of your ego and get straight to the point.
Of course, this isn't going to be easy and you may not like what you're going to hear from this outside source, but that's the entire point. One of our greatest abilities as humans is to control our innate desires and to make the right decision. By stepping away from the problem and bringing in someone else, you're making a noble and honest decision that puts your business' health above your pride. 
How to Find Outside Perspective
Who you bring into this process is equally as important as why you're doing it. If this outsider's perspective isn't taking on your problems for the right reasons, then it's only going to make the situation worse. 
At AM, we're unique because we blend consulting and creativity. We can help you uncover the problems that exist in your organization, and then implement ways to solve them through our OVRFLO process. You can learn more about how we can help you here.
But, you can also find outside perspective in alternative ways. In my own experience, business groups were essential for me to find a path forward. I found my direction through my church, that offered a unique program blending spirituality and business, but there are plenty of business groups you can explore on your own.
And lastly, a trusted peer or mentor can be a good place to start as well. Find someone you really connect with who's honest more than anything. You don't want a "yes man" who'll tell you simply what you want to hear. Take the time to build relationships with other business owners at every experience level, and you'll be amazed at what you can learn from their time in leadership positions.
Ultimately, one of the best signs of a leader is someone who can admit they need help. It shows true honesty, humility, and wisdom to lean on others to solve important and difficult problems. So, don't be afraid to take that first step and reach out to someone. You won't regret it.