Strategy, Branding, Web Design, UX, Development, Social Media & Third Party Integration
Logo and Branding Suite, Custom Website
TO TELL THE RAW STORIES OF PEOPLE WHO LOST ALL REASON BEFORE ULTIMATELY FINDING THE TRUE MEANING OF LIFE.
The Darkest Hour is a new TV show produced by Jay Lowder Harvest Ministries which tells the stories of real people who have been through some of the worst things that life can throw at you and have come out the other side. Stories of rape, murder, prison, and drugs become powerful testimonies of redemption and hope. When it came time to bring these stories to light, Jay Lowder Harvest Ministries came to us for help.
When Jay Lowder Harvest Ministries came to AM, they didn't have a name for the TV program – they just had a mission and a powerful vision for how it would play out. AM worked through a naming strategy to create The Darkest Hour. We then moved on to a full logo and branding suite for the program – creating gritty, textured visual elements and utilizing grayscale, double-exposure photography to support the content of the stories and mission.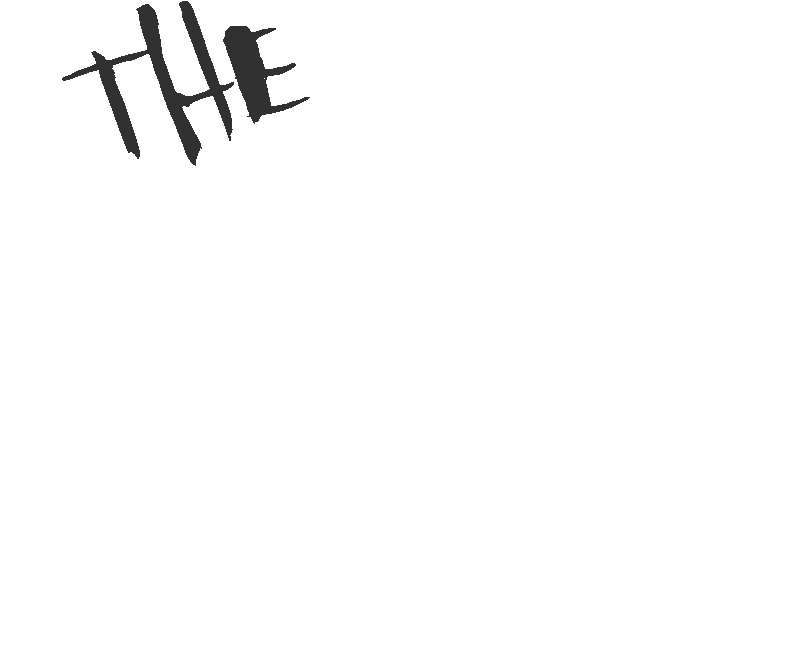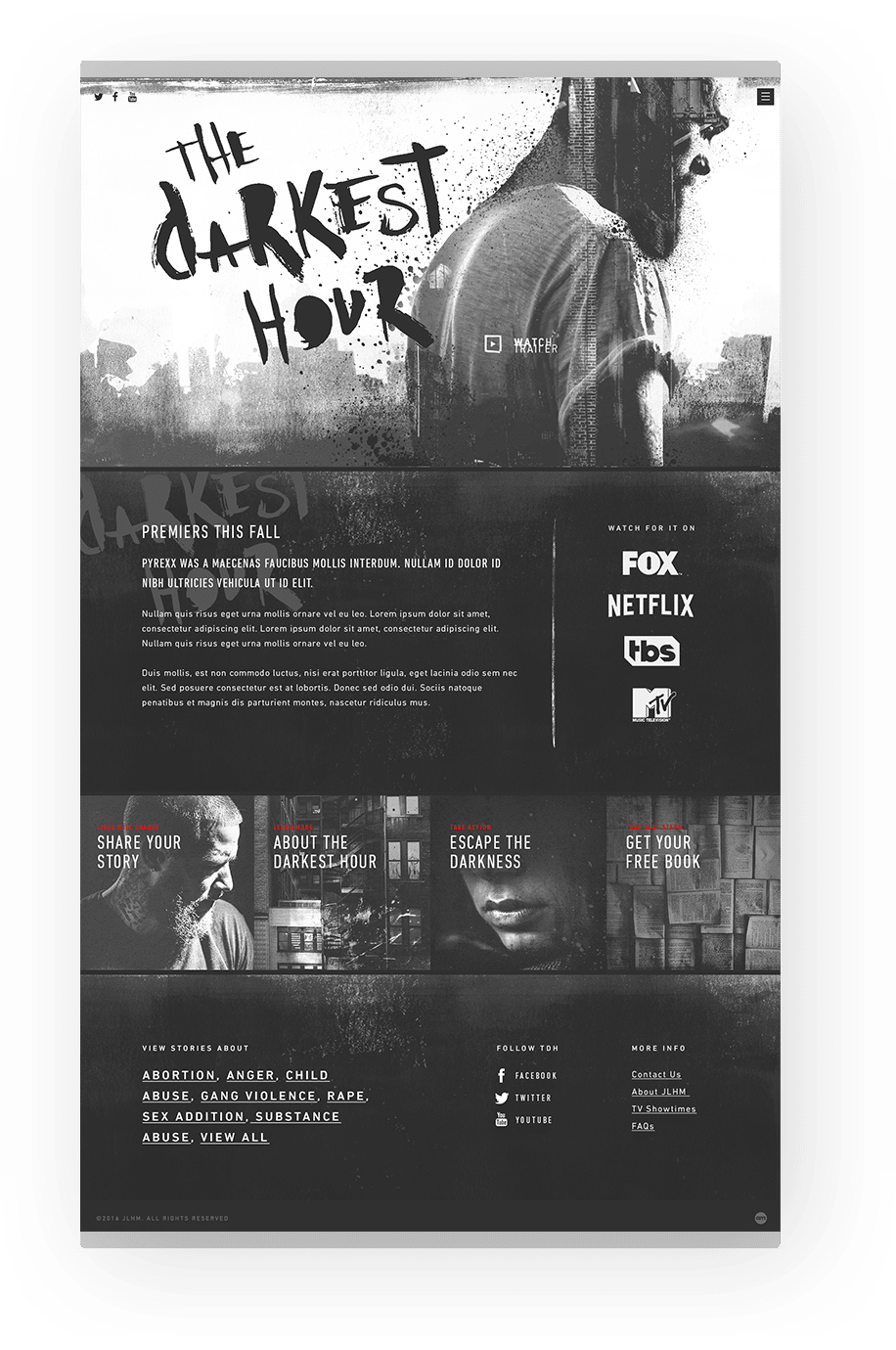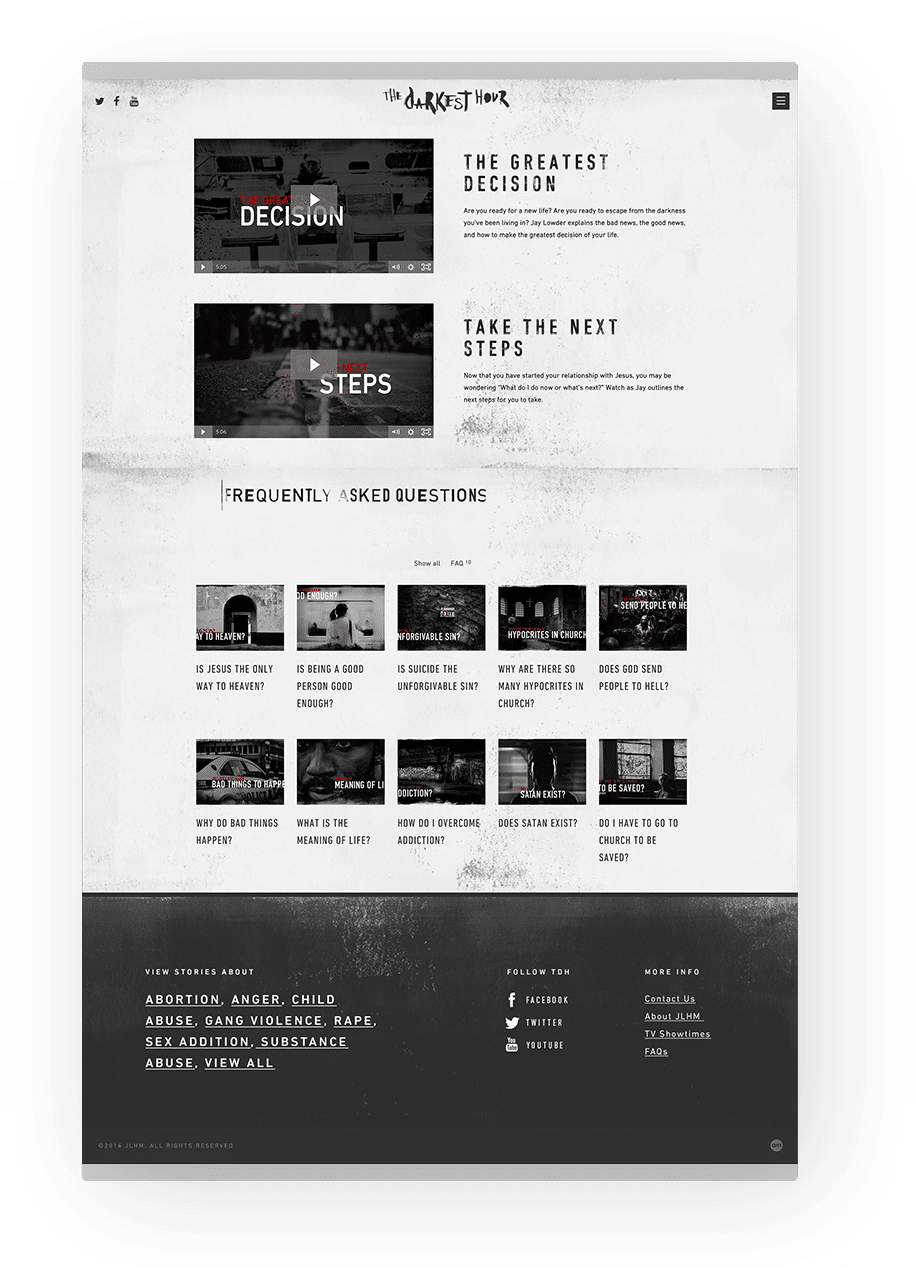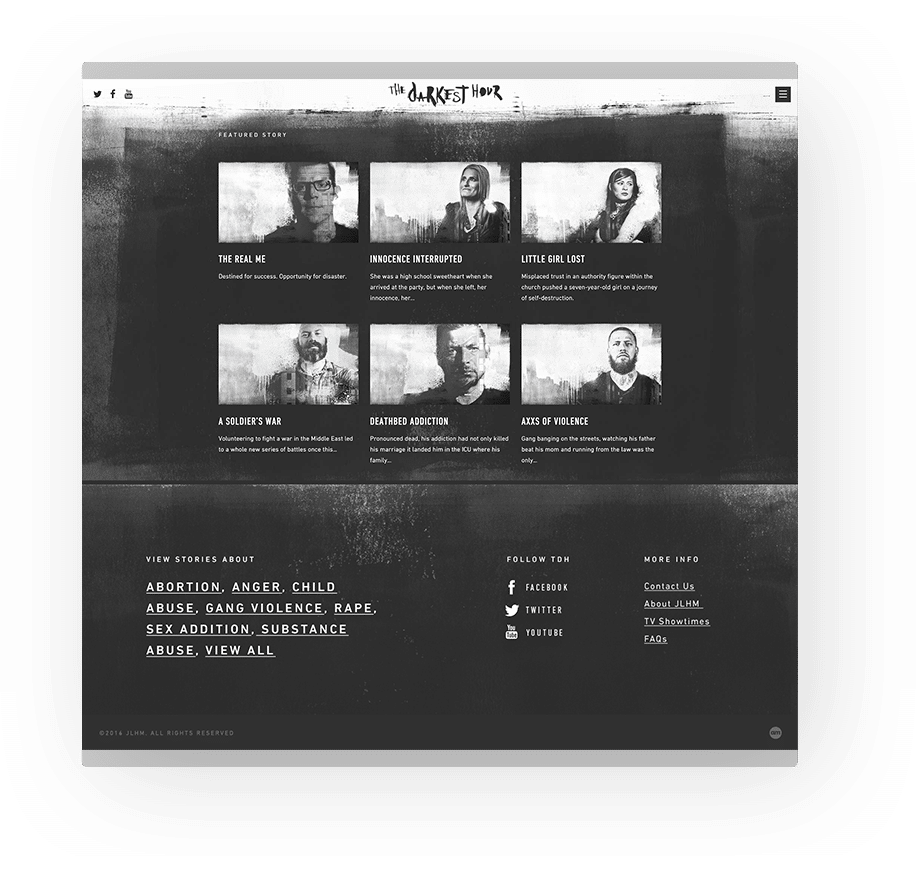 "The scope of the project for The Darkest Hour was almost overwhelming. Without the guidance, creativity, and knowledge of AM Digital, it would not have happened. The team at AM was instrumental in developing the branding, the style, and the "wow" that you see online and within the television show. We loved working with such an awesome team"

Kyle Coker

Creative Director