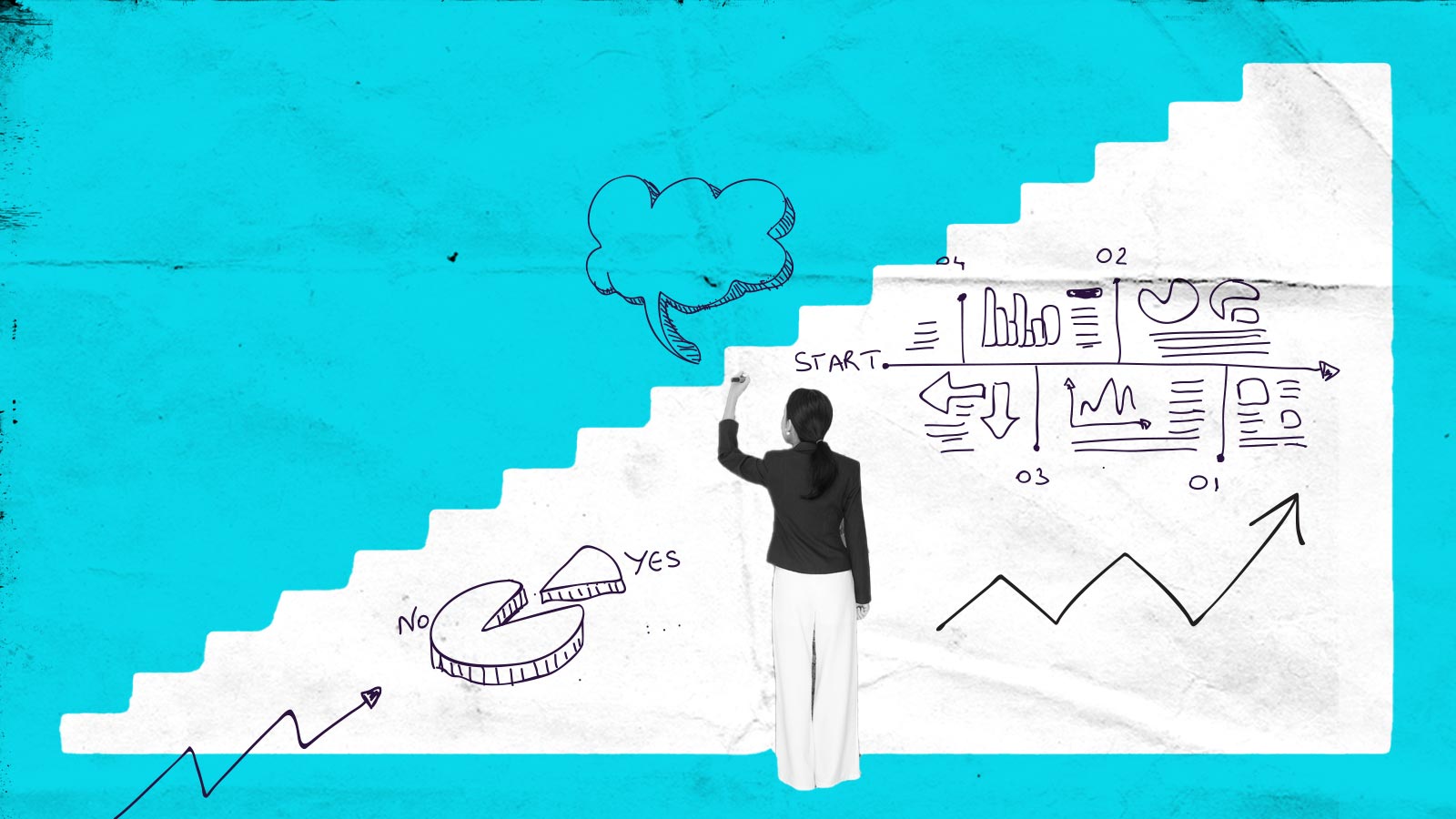 Much of what we do at AM centers around growth. Whether it's in your culture alignment, marketing effectiveness, or simply in increased profitability, we're dedicated to helping your business to reach new heights. And, as I've worked with business owners over the years, I've noticed something. There's a moment in many business journeys when growth becomes more challenging.
In this article, I'm going to spend a few minutes talking about why this happens, and what AM can do to help you remedy it. As it turns out, it's a product of perspective—or lack thereof—which means together we can help shift it to the right place. But first, let's talk about your growth ceiling.
The 20-Employee Problem
I've seen businesses hit this barrier over and over again. You started your company with motivation and meaning, with a vision in mind. And, you probably hired a few dedicated individuals who inherently bought into this vision along with you. You didn't need to document it because they already understood your mission, so instead, you decided to focus on building your business and making it profitable.
Then, you needed to hire new employees. For many businesses, this issue starts around the 20-employee mark, but the number isn't important as you may hit walls like this at different stages as you grow. What is important, though, is that you can't personally deliver vision to every new employee who comes on board. They weren't part of the original "crew" and they have to rely on casual conversations and assumptions to know what the company stands for, how to treat customers the right way, and why they need to work so hard to make it happen. It's like one very complicated game of telephone.
Now, you may be seeing this already within your own business or you may not even know it's happening. But, the point is, it will start to affect your business growth. You'll get the wrong people in key positions. Messaging and internal communication will be inconsistent. In short, no one will truly know why they work for you or what you stand for—and that's not a good thing. But, the good news is that this problem can be fixed. Let's talk about a few ways you can remedy it.
Take a Good Look
It all starts with a perspective shift within the company, and this is where AM can help. With our OVRFLO process (you can learn more about it here), we work with employers to uncover their purpose for organization—how it applies to their own lives and their employees. We can help you articulate the purpose behind your work, and how you can articulate it to future employees you're looking to hire, or even current employees who seem a little lost.
Put Perspective to Work
Once you have a good understanding of your business purpose and are communicating it well on all your externally and internally, something special happens. Your hiring procedures start to become much more efficient, and your vision resurfaces. Employees want a purpose as much as you do, and when they see it clearly articulated, your business looks much more desirable than the competition. Plus, with a clearly articulated vision, your hiring manager and other staff can easily share your business's purpose to help new employees along the way.
This practical vetting tool works 100% of the time for anyone. Recently, we worked with a food manufacturing company to uncover their purpose. Instead of using generic language around quality and service, we found meaningful messaging that made sense for them. We applied it to all of their marketing channels, and as new applicants came in the door, they were already excited about the company vision and purpose because they experienced it online and now wanted to be a part of it. They immediately saw an improvement in the quality of candidates coming through the door.
Build On Your Foundation
As soon as you integrate your new messaging and vision into your hiring practices, that's when you see the true fruits of your labor. When you've laid a solid foundation, your business grows naturally in positive ways. Employees know why they're working for you. Customers know how you can improve their lives. Sometimes the easiest way to move forward is to look back on why you started. And, once you do, business barriers simply turn into opportunities.
Let's start these conversations today. We can immediately start to make big changes for your business that will affect how you hire, communicate, and grow. Your culture needs to be systemized as much as your operations do, and our OVRFLO process is how you can make it happen.
Through our in-depth process, you can put a system in place that articulates your message and trains your employees on culture and why it matters. It will bring focus and clarity to the things that your original crew learned from being around the founder on a daily basis. Reach out to a specialist today and we'll show you how OVRFLO can help you break that 20-employee barrier in no time.
Start My Path to Purpose