 The Starting Point
When we started having conversations with the folks at Connie Maxwell, we knew that their hearts were fully focused on helping children and supporting families. But, as an organization that was more than 100 years old, they were wanting to make changes to their branding and messaging, and weren't sure how to move forward.
In the end, we collaborated to refresh their perspective at every level, proving that it's never too late to make positive changes for an organization who's heart is in the right place.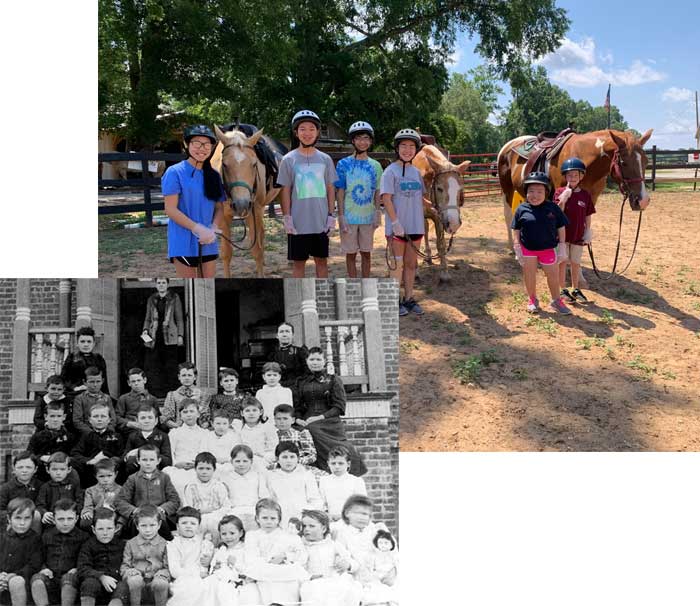 First and foremost, Connie Maxwell's challenge was also a strength. At over 100 years old, they've been a lasting figure in their field, but creating change is a harder task for a timeless and iconic brand. By starting with our OVRFLO process, we were able to convey to them the importance of leading with purpose. While most of their staff knew why they showed up to work everyday, it wasn't being conveyed with clarity across the board, and our rebranding efforts would be focused on this element throughout the process.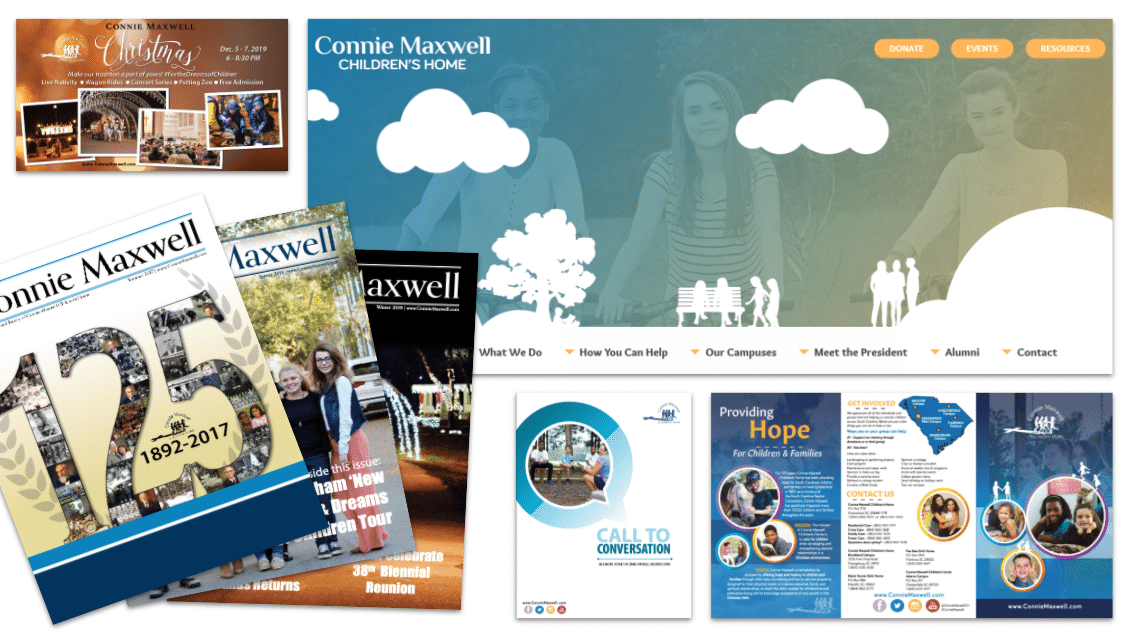 Their Brand Before OVRFLO
The Connie Maxwell brand elements before going through our OVRFLO process were like many brands out there today – missing the unique visual and emotional connections that purpose-aligned brands can deliver. The look and messaging did not set them apart, and the overall application was inconsistent. On top of this, there were existing misconceptions of the organization in the community tied to their historical work as an orphanage. The brand needed to be more human, more personal and more unique. It also needed to better speak to all the services they offer – not just residential care. Our job was to change all those misconceptions, hold on to the good will that comes with a century's worth of good work, and change the conversation back to one of purpose.
Purpose Uncovered
The Connie Maxwell 'WHY':
"Connie Maxwell makes a child's brightest futures possible again."
While our work with Connie Maxwell would reflect a complete aesthetic shift, it also created an inward effect. The staff and volunteers' purpose may seem obvious to most, but it didn't mean it was easy to communicate or clear to everyone within the organization. We helped them uncover their deeper reasons for their work at Connie Maxwell—caring for children, while also creating hope for the future, and sharing the grace of God with families. The children will always remain at the core of Connie Maxwell's mission, but their new perspective and branding reflected a much deeper purpose, one that involves holistic care for those in need.
The kids who come to Connie Maxwell are in the midst of the most painful and confusing times of their lives through no fault of their own – and out of that comes a lack of hope, trust, and faith. We work to restore their faith in family, themselves, and in God and all that He can do to make their hopes, dreams, and aspirations for their future possible again. Providing homes, community, and support are all parts of the WHAT to their WHY. Their WHAT allows them the opportunity to live out their WHY, demonstrating it in how they serve God's children, how they connect with their communities, and how they take care of their team every day.
We Changed the Conversation
Once we had their internal perspective fine-tuned, we could look at the brand overall, starting with the name. Connie Maxwell is fundamentally a children's home, but their services have expanded over more than a century. What started out as an orphanage has grown and evolved to offer fostering opportunities, family services, group homes, and counseling in addition to residential care. So, we took the first step toward replacing Children's Homes with Children's Ministries to encompass the breadth of their offerings, and more clarity to their mission. Then, we redesigned their logo to be more focused on individual children and their God-centered mission, while also emphasizing the name "Connie Maxwell" as the primary branding element.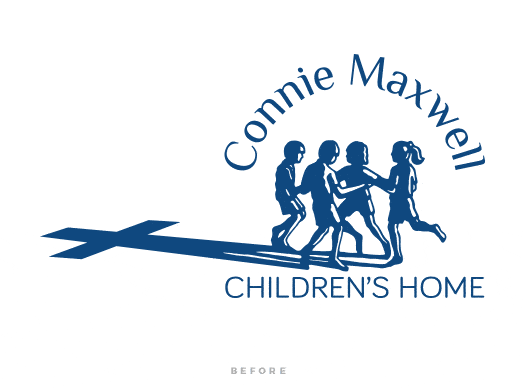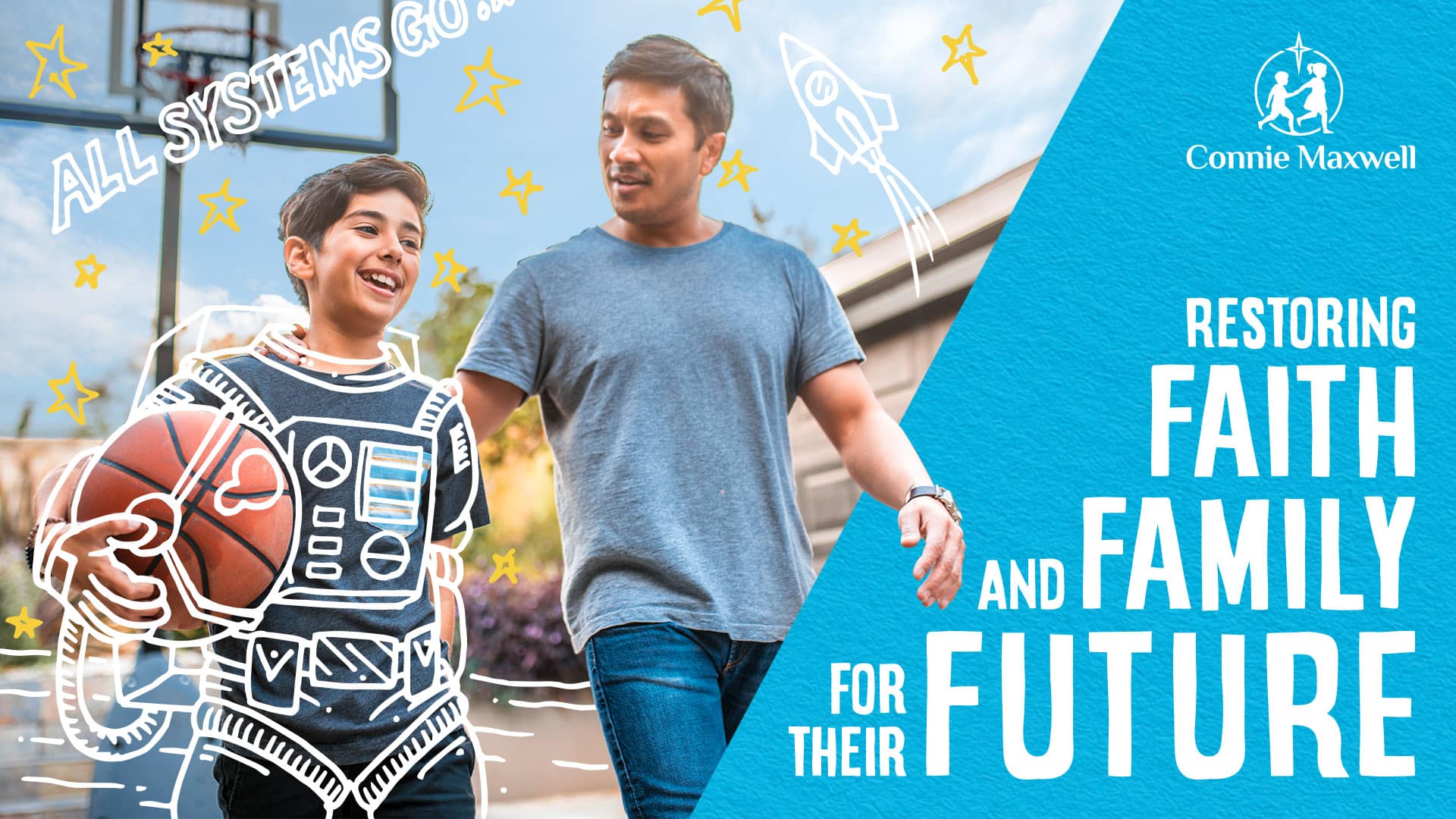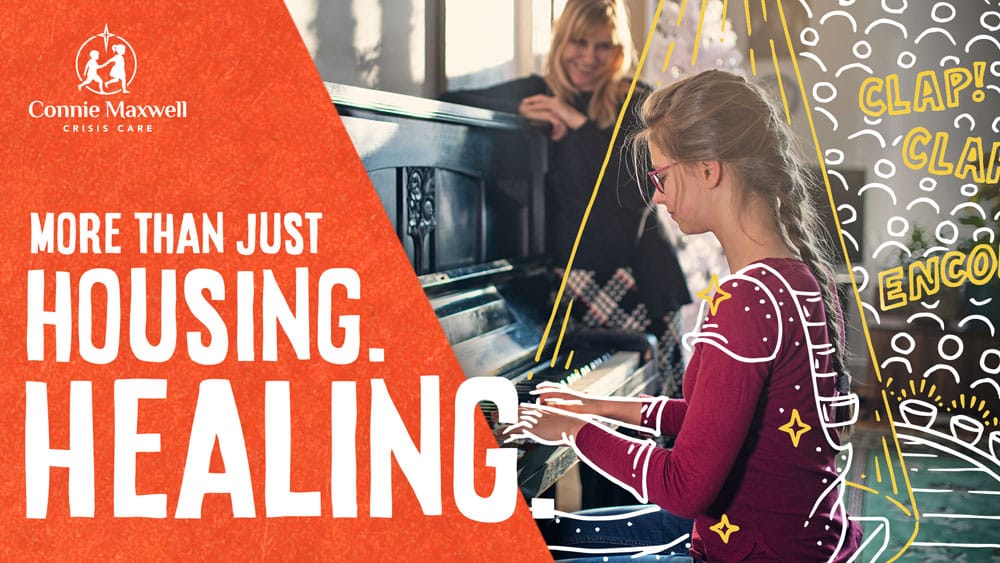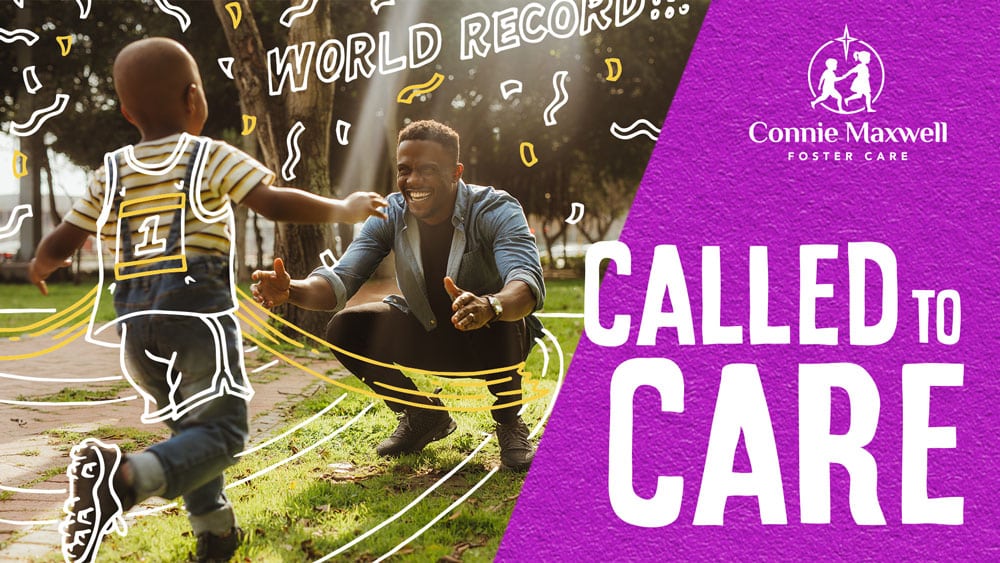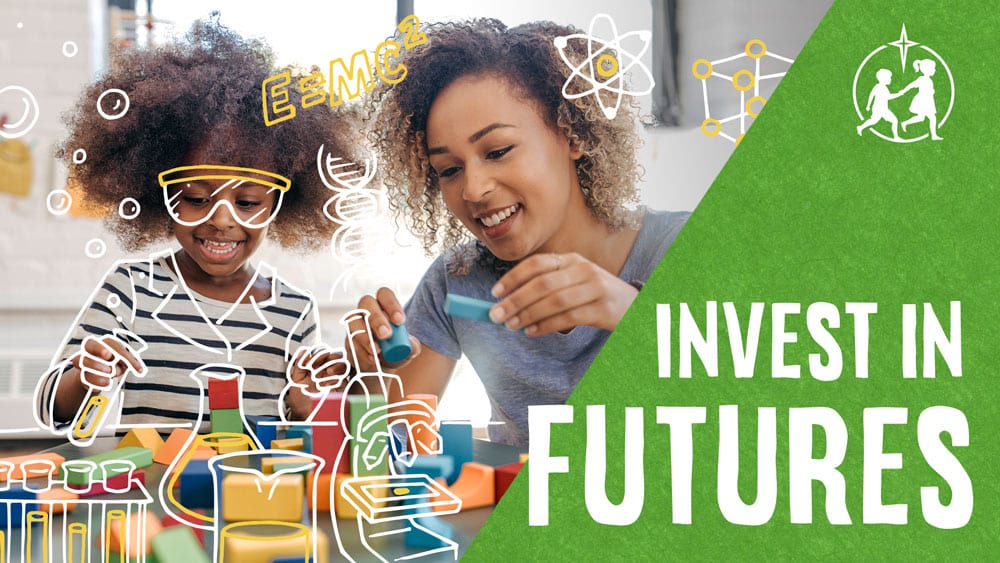 The Rebrand
From there, we took their clarified purpose and logo and applied that same vision to the website and marketing elements. The prior marketing materials were unfocused and lacked the emotion and passion their team brought with them every day. We took the fundamental elements of purpose and applied them to every level of their branding, including foster families, children, donors, and volunteers in the messaging to create a deeper connection. Ultimately, we came away with an entirely new vision for an iconic organization, one driven by a deeper, more rich and unique purpose they could carry into the next hundred years of family care and support.
Feeling overwhelmed by the idea of rebranding and shifting your organization's perspective? Don't be. We've designed our OVRFLO process to be intuitive and highly effective, and we'd love to talk about how we can help brighten the future for your organization.
Let's Talk